In this article I will show you how to remove  security log notification using EFT dongle .
Because I incorrectly rooted my G610f, this notifications appeared. This notification"unauthories actions have been detected" appears each time I restart my my phone. you can remove this notification following this steps:
1- enable oem and usb debugging
2- connect your phone to the computer
3- oppen EFT Pro
4- selcet general
5- ADB operations
6- select "remove security log notification as you see in the picture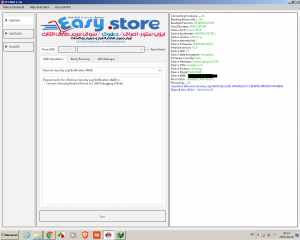 done!
Connecting to device…..OK
Reading device info…..OK
Baseband Version: G610FDDU1CRJ5
Serial Number: R58K21FFQ4Y
Device Arch: exynos7870
Device bootloader: G610FDXU1CRL2
Device selinux: enforcing
Device warranty bit: 1
Device Firmware: G610FXXU1CRJ4
Android version: 8.1.0
Device SDK: 27
Device data encryption: encrypted
Firmware Country: India
Device Hardware: samsungexynos7870
Device CPU: armeabi-v7a
Device Factory: samsung
Device Model: SM-G610F
Device IMEI: 35————————-6
Root status…..Rooted { Adb direct }
Removing…..OK
Operation {Remove Security Log Notification} ID: AFA————————————————-94
Elapsed time 00:14 — Version 1.7.6