Are you using an LG K220? If yes, are you looking for a way to remove Google account? If yes is your answer again, you are in the right page. You are in the page where you can bypass FRP on your device. To use your phone again, follow my coherent instructions in the video bellow.
1- install lg pc suite ( it contains all drivers for LG devices)
2-turn your phone off
3- press and hold volum-up and connect  your phone with the computer
now, your phone is on download mode.  oppen LG 2-3G Tool and select lg k220.
1- select workspace
select LGE Mobile USB Serial Port (port 1).Note: let port 2 as it is. the following picture es expected to be shown.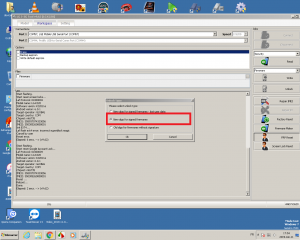 click FRP Reset and select the second algo
Start flashing.
Start reset Google Account Lock…
Laf Protocol: 01000004
Model name: LG-K220
Software verion: K22011e
Android verion: 6.0.1
Target operator: GLOBAL
Target country: COM
Chipset: mt6735
IMEI1: 358937074333056
IMEI2: 350305260000001
Reset …
Reboot…
Done.
Elapsed: 2 secs. –> (v9.62)